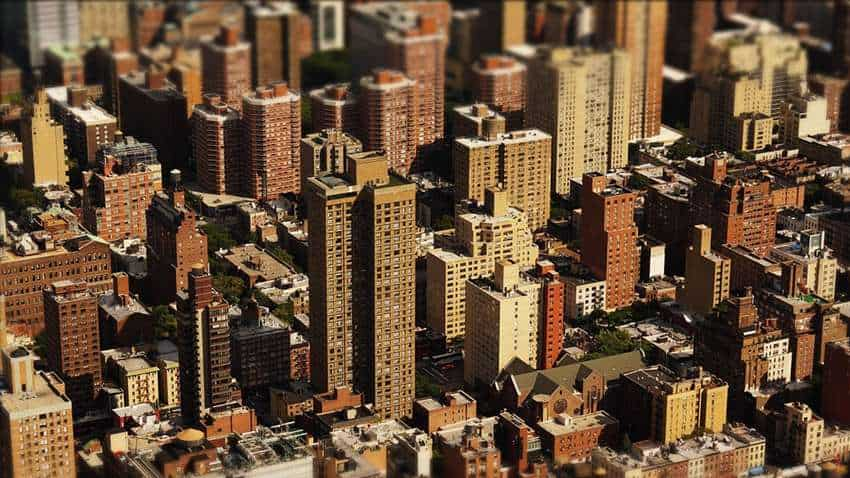 The year of 2020 has been a mix of hopes and despairs. The scale and impact of a global pandemic was never predicted nor completely absorbed by any industry, similar was the effect on real estate. The government, financial bodies, regulatory authorities all began working collectively to prepare backup plans along with preventive measures that were to be taken to combat this deadly virus, on minimum loss basis.
Reputed developers took the digital route to stay afloat, while some relied on establishing a better personal connect with customers over restrategizing their CRM team. The exodus of migration from metro cities to Tier II-III cities, remote working culture becoming the new professional modus operandi, has accelerated the demand for organized residential & commercial realty for the smaller cities as well. 
In order to summarise the dominating real estate trends, let's look at the overview and novel strategies adopted by key players in the North India real estate market.
Omaxe Group's CEO Mohit Goel said "On the back of government stimulus and RBI's liquidity measures, there was some uptick in demand post the partial opening of the economy. Nevertheless, the positives that have emerged from the COVID-19 crisis will form the cornerstone of the coming decades of growth in the real estate sector and overall Indian economy. The reverse migration led to the emergence of heightened demand for homes in tier 2/3 cities including rentals. Demand for bigger homes inside an open, hygienic and green complex with facilities like healthcare, daily necessities and everyday rejuvenation within walking distance formed the crux of increased demand for branded and reputed developers who would not just provide value for money products and services but also had the ability to deliver those projects."
Some of the other factors leading to the Tier II-III cities becoming the future residential and commercial hotspots have been increased investment in infrastructure development by governments and businesses in developing tier 2/3 cities as centres of economic activity along with increased consumer spending and activity. The sector has also witnessed a spark of positivity with the festive season, as possession continued to rise.
Prateek Mittal, Executive Director, Sushma Group says, "The real estate sector's demand and supply is highly influenced by the ongoing social and economic situations. The beginning few months of unlock witnessed interest towards property investment rising in Tier II-III cities. Buyers here were, getting inclined towards well-planned projects and better infrastructure. We registered an increase of around 50% in site visits as compared to pre-COVID times for the months of August & September at our projects. Demand of Integrated townships is on rise due to their amenities provided within the premises and controlled living conditions. The upcoming year will witness development of more integrated township projects in this particular market with expansive green cover and close attention paid to hygiene and cleanliness."
Sahil Kapoor, National Head, 360 Edge, franchise arm of 360 Realtors said," Self-sustainable Tier 2 & 3 cities such as Indore, Lucknow, Nagpur, Chandigarh, Cochin, etc. are showing a recovery in sales. Lower rates of home loans, economic bounce back, and pent-up demand are dovetailing the market in a positive direction. A healthy monsoon and surge in the rural economy are also contributing to residential demand in smaller cities in India."
Nagaraju Routhu, CEO, Hero Realty said, "In the first two months, sector was functioning as usual, with residential segment going strong. The lockdown announcement however led to complete shutdown of industries and unprecedented migration of labour class. Real estate witnessed the new dawn with digital integration in terms of virtual tours, online sales etc. as an alternative to no physical interaction between home buyers. Gradual unlocking of states and industries helped the sector go back to normalcy. The festive months were bright in terms of project deliveries and possessions. Tier II and Tier III cities as compared to metros have seen robust demand in residential segment due to reduced home loan rates and buyers' inclination towards integrated living."