On National Safety Day 2021, Damodar Ropeways & Infra Limited Chairman talks on the need to implement infrastructural safety measures at high altitude sites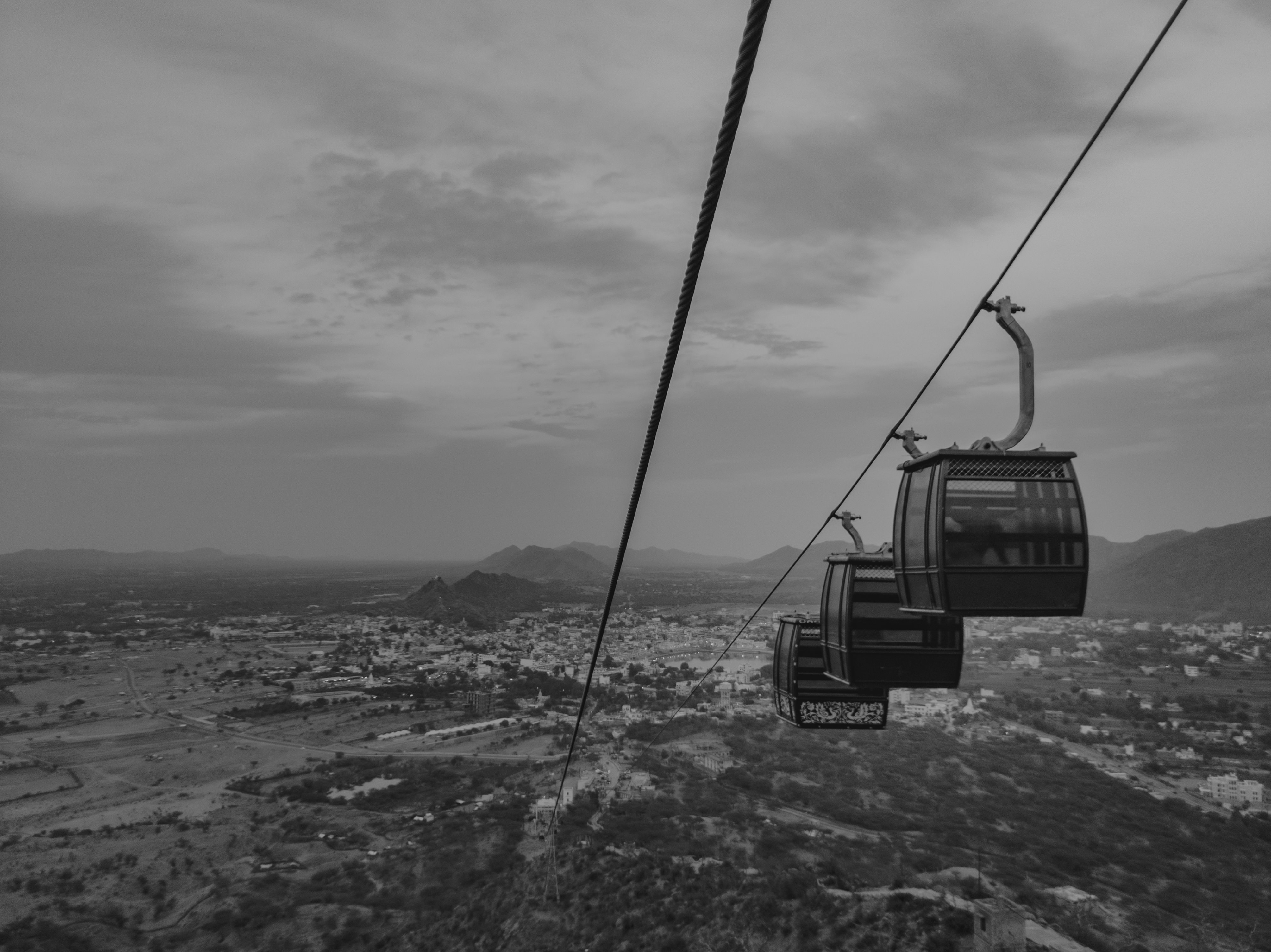 After almost a year of being locked in houses and no-travel, people are finally stepping out and choosing to travel locally. Undoubtedly, Covid-19 is not over yet and all the safety measures need to be taken to contain the spread but it is not something which is stopping the travellers anymore. Keeping personal safety aside, tourism infrastructure developers also need to ensure complete safety of the visitors and passengers at these sites. Infrastructural safety is an amalgamation of right technique with right technology.
The pace with which technology is advancing, it is inevitable to restrict it from converging into various sectors. From education to real estate, from smartphones to smart watches, smart appliances and smart homes, there is no stopping! Similarly, it is equally important to have technology in the infrastructure sector to ensure complete safety.
Aerial Ropeways are one of the most accessible and comfortable modes of transport to reach the otherwise inaccessible tourist destinations while giving a one of its kind experience.The recent step undertaken by the Government to have Ropeways under the ambit of the Highways Ministry has only proved to be a good news. This can ensure that the ropeways are upto the standard mark and maximum safety can be assured.
To further make this experience safe and pleasant, it is crucial to adopt the best possible technology option available. Out of the dozens of options available, choosing and adopting a particular-safest technology is dependent on the location of the aerial ropeway and topography of the place.
Incorporating technology into infrastructure developed at high altitude regions is a necessity but at the same time a very big challenge due to lack of proper resources. High altitude regions pose a major challenge for safety concerns and hence it is of utmost importance to have a safe, secure, technologically enabled infrastructure in place. While most of the tourist destinations, especially in the northern and north-eastern part of the country are at high altitude regions, it is almost impossible to not depend on the technology.
While incorporating technology into the otherwise regular infrastructure is a challenge in itself, it also takes a lot of changes in the development process. Different altitude regions present different problems to ensure safety, for example – in high altitude regions, low air density and heat transfer capacity pose a major challenge. Similarly, in low temperature zones, ideally upto -20 degree centigrade, strength of civil structure requires special attention. The hydration process of the cement slows down which affects the strength and durability of concrete. Hence, needs to be taken into consideration. Condensation formation is another challenge which is faced in low temperature areas which further hinders the process.
When it comes to the kind of materials that should be used, the hardware should be given top priority. The quality of steel, cement, cables, lubricants, motor etc. should not be compromised with. Their quality usually depends on the nature of the area they are being used in i.e., high altitudes or low temperature regions. Even the process and technique plays a major role in making a structure safe and secure. Examples of this could be usage of hot water, at a certain temperature while concreting the cement or making condensation drain holes etc.
It takes years of research and development to create a product that is technologically advanced, economically feasible and environmentally friendly. Using the right kind of technology not only ensures safety, reliability and sustainability but also reduces maintenance costs caused by regular wear and tear.
There is still lack of foresight when it comes to merging technology with infrastructure which is safe but slowly we are getting there. Acceptance and adoption are the two key elements that are needed to make it as accessible to ensure safety and security in all infrastructural projects, especially in high altitude regions.
DISCLAIMER: The views expressed are solely of the author and ETTravelWorld.com does not necessarily subscribe to it. ETTravelWorld.com shall not be responsible for any damage caused to any person/organisation directly or indirectly.