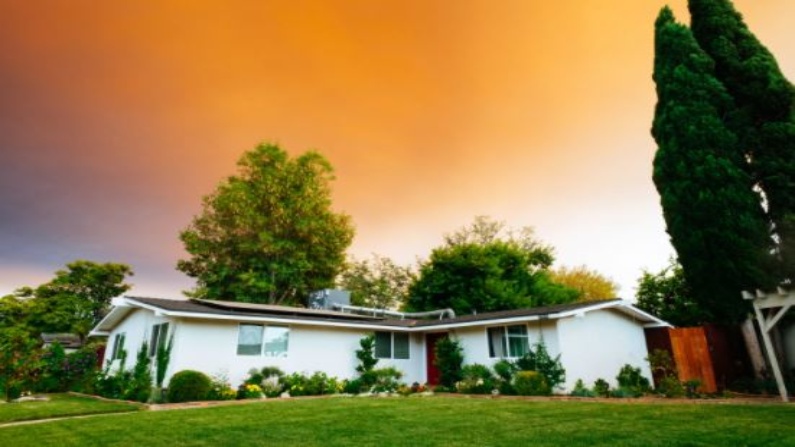 NRIs are also looking for investment opportunities back home despite not staying here. The positive sentiment in the real estate sector, along with low home loan rates and a depreciation in rupee are driving them to buy high-value properties. A report from Ambit Capital noted that there has been an increase in enquiries from NRIs. "NRIs have been actively looking to buy houses across micro-markets. Further, renewed interest from NRIs to own a house in India is also being led by the expectation to return to India amidst uncertain economic conditions in the European and Gulf countries," the report noted.
Why are they investing in real estate?
The rupee depreciates against the dollar in the long-term. A weaker rupee against dollar works in favour of NRIs who earn in dollars. The rupee has depreciated by over 13 per cent over the last five years. It was trading around Rs 67 versus dollar in 2016 to Rs 74 per dollar now.
Besides, there are special discounts by builders and government-specific policies such as relaxation in stamp duties, which are luring the NRIs.
"A devalued rupee, rock-bottom home loan rates, stable property prices, increased transparency and eased investment norms have made the Indian residential real estate increasingly lucrative for NRIs. NRIs have acquired greater purchasing power with the depreciation of the rupee and want to invest in real estate rather than keep the money in the bank," said Anupam Rastogi, co-founder and Head NRI Sales, Square Yards.
The structural reforms in the sector with demonetisation and introduction of RERA have instilled confidence in the buyers.
"The stricter regulatory measures and enhanced consolidation in the sector with Grade A developers at the helm, have added a ring of confidence in NRIs to invest. With real estate developers offering 3D visualization of properties, enabling homebuyers to digitally inspect every inch of a home without any physical displacement, it has ushered a convenience net for NRIs.
Further, there is a sense that prices may go up soon.
"NRI investors aren't shying away from untying their purse strings and making full use of the economic slowdown to make investments in homes offering greater utility. They feel luxury affordable housing will not be as lucrative as it is now," said Rastogi of Square Yards.
Trends
NRIs are looking for ready-to-move-in (RTMI) luxury houses. "They want newly designed projects in locations that offer seamless connectivity to prime hubs of the city, but at the same time offer peace of mind. RTMI units are most preferred in residential segment. Athens in Zirakpur, Chandigarh offering 2-4 BHK apartments has registered a significant number of sales by NRI," says Raman Gupta, Director, (Branding & Construction) at GBP Group. The average ticket size has been in the range of Rs 50 lakh- 85 lakh.
Proptech firm Square Yards too faced a similar scenario.
"We observed that NRIs are seeking larger, spacious homes in integrated townships that offer security, hassle-free living and a wealth of lifestyle features that match the living standards they have been accustomed to while being expatriates in a foreign country. Ready-to-move-in properties in gated societies have been the reigning choice of NRIs as they involve lower risks, are ready for possession and do not attract GST," said Rastogi.
The average ticket size ranges from Rs 70-75 lakhs for 1BHKs, 1.2-1.8 Cr for 2BHKs and upwards of 2Cr for 3BHKs and above.
"NCR, Mumbai, Chennai and Bengaluru are the cities that have played on the mind of NRI homebuyers, owing to their cosmopolitan lifestyle, superior infrastructure, modern transport facilities and a higher chance of property price appreciation in future," he added.